The Solution
Benchmarketing of the data and the KPI's to uncover the biggest opportunities
GSF's growth has been fueled by improving the speed at which visitors find the car part for their needs. Given the huge amounts of products and car models this is no easy feat, but anything that eases the customer parts search ultimately increases conversion. Some visitors are researching future large purchases, others are looking what's in stock in their local store, some need a part right now and then there's also car enthusiasts checking out the possible parts for their projects. All this traffic leads to very different needs for different visitors and 'one size' fits all is not going to optimise the conversion rate or revenue per visitor.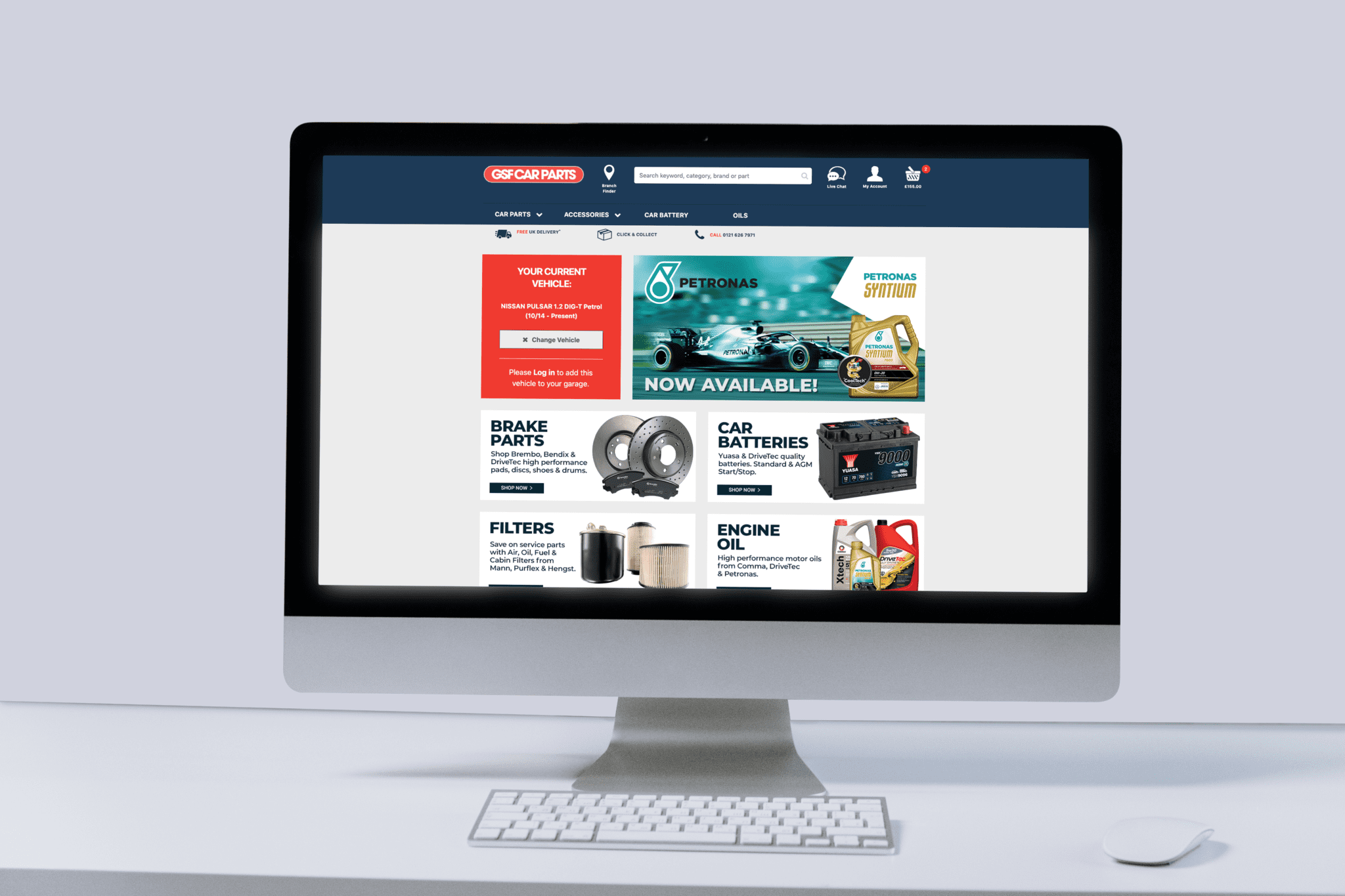 Data Showed The Buying Window To Be Very Short Leading To Different Offer Architecture
Once the benchmarking and KPI's work was done, it was clear that the buying window was much shorter on this store. Long 'welcome series' or normal remarketing were not going to be effective because the horse had already bolted. Hence the focus became on how to make the user confident enough to buy on their first visit. After talking to customers, reviewing post purchase feedback and digging into Google Analytics it was clear that the offer architecture was confusing and not visible enough. We used offer amplification methods to make the offer more visible during the four hours between the firstsite visit and the most likely sales event. Capturing data using Scentrail and highlighting the offer at key positions on the site and making the communication of the offers much simpler via design tweaks had a dramatic effect.
In the first month this work led to a month on month revenue increase of a staggering 61%.
For more information on our Growth Consultancy and how we can help you to increase your revenue see https://www.smartebusiness.co.uk/growth-consultancy/