Magento Development, Google Shopping & Marketing Consultancy
Aga Cookshop have a great brand and great products and are a great team of people to work with. Together we have been instrumental in growing the cookware brand online. Using Strategic meetings to set goals based on KPIs growth and providing useful reporting to highlight opportunities.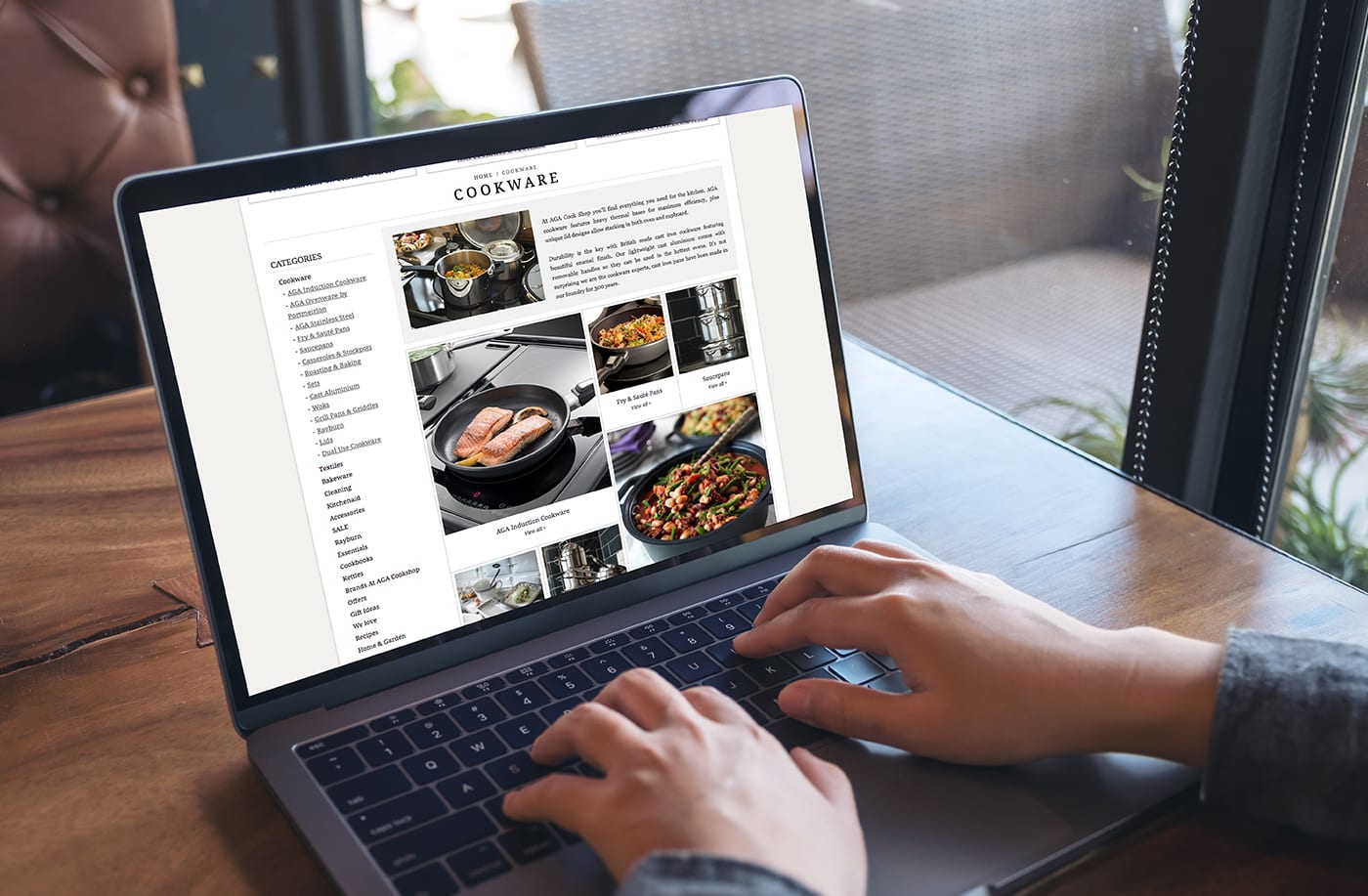 30% Year On Year Revenue Growth
We worked together to achieve the company's goals set around the EBITDA target. All the marketing, development investment and strategy had to align with these corporate goals. This allowed us to work backwards from this target and set key KPI's that the site needed to achieve.
Paid channels such as Adwords saw growth of over 56% revenue growth year on year.
Email sales grew by 30% by implementing ScentTrail and email deliverability techniques.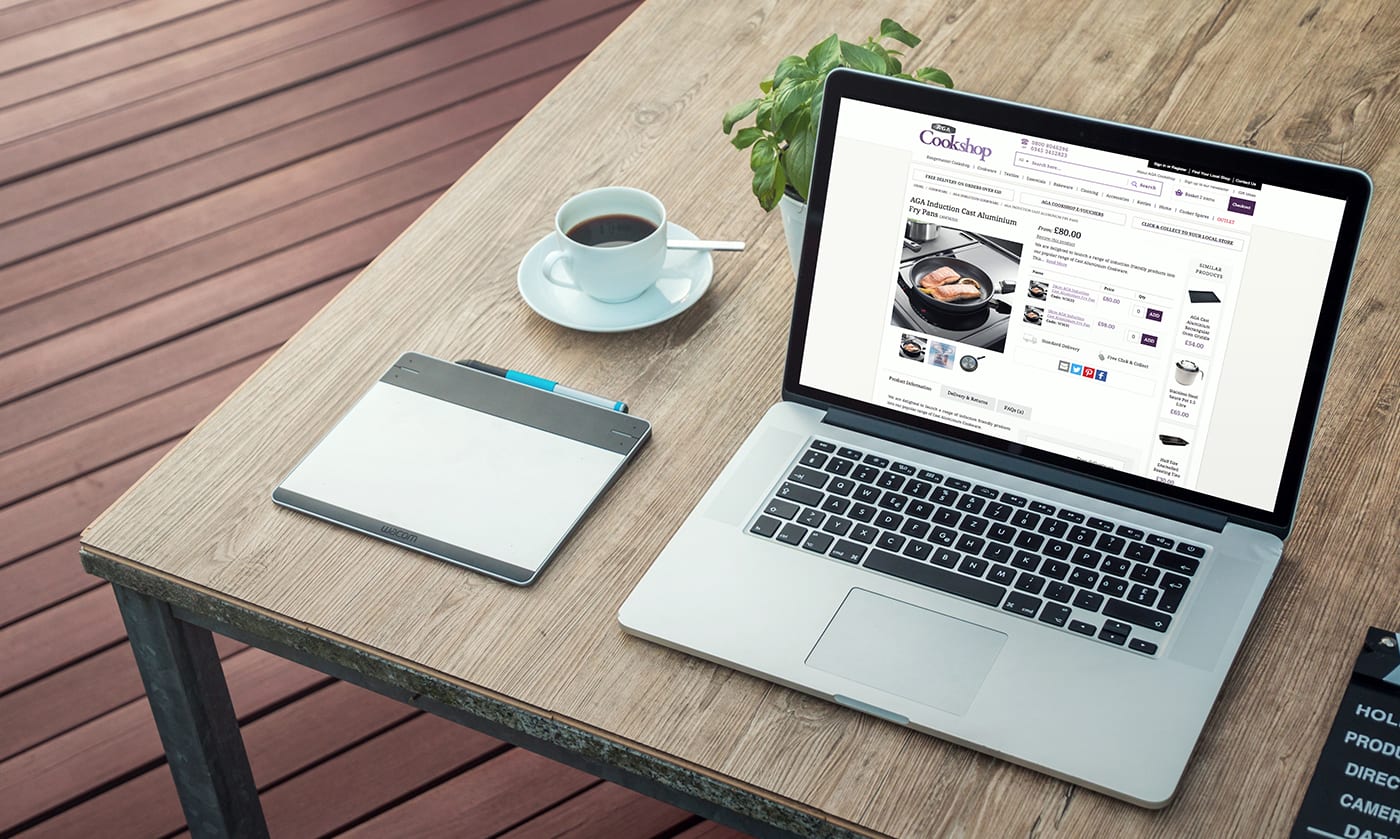 SEO Growth of Traffic Year On Year over 20%
We also ran SEO workshops to uncover areas that could be improved. Site speed was highlighted and fixed, especially on mobile. Integrating with the Google Search Console and working with the errors and warnings to increase the site's indexing. On Top of the onsite SEO work undertaken we also looked at how the sites were using blogger outreach and cross linking from other Aga properties to ensure increased SEO revenue.
Social Media has also been a key growth area with revenue growing by over 700% year on year.
Growth was achieved by enhancement of Magento catalogue feeds, Facebook Integration of site events, conversion pixel optimisation and sales funnel implementation.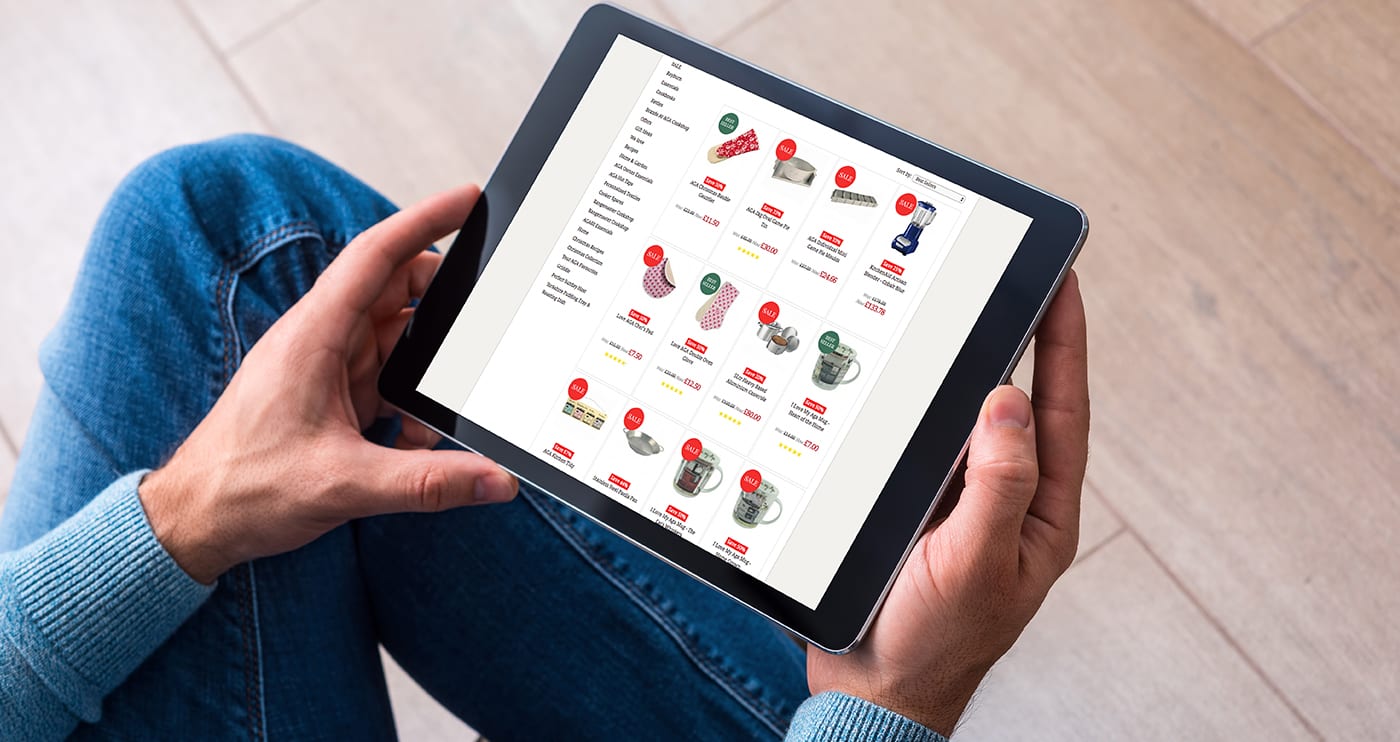 336% Increase in revenue year on year from Google Shopping Search over Christmas Trading Period with Smartebusiness Shopping Management
Conversion Rate Increase YOY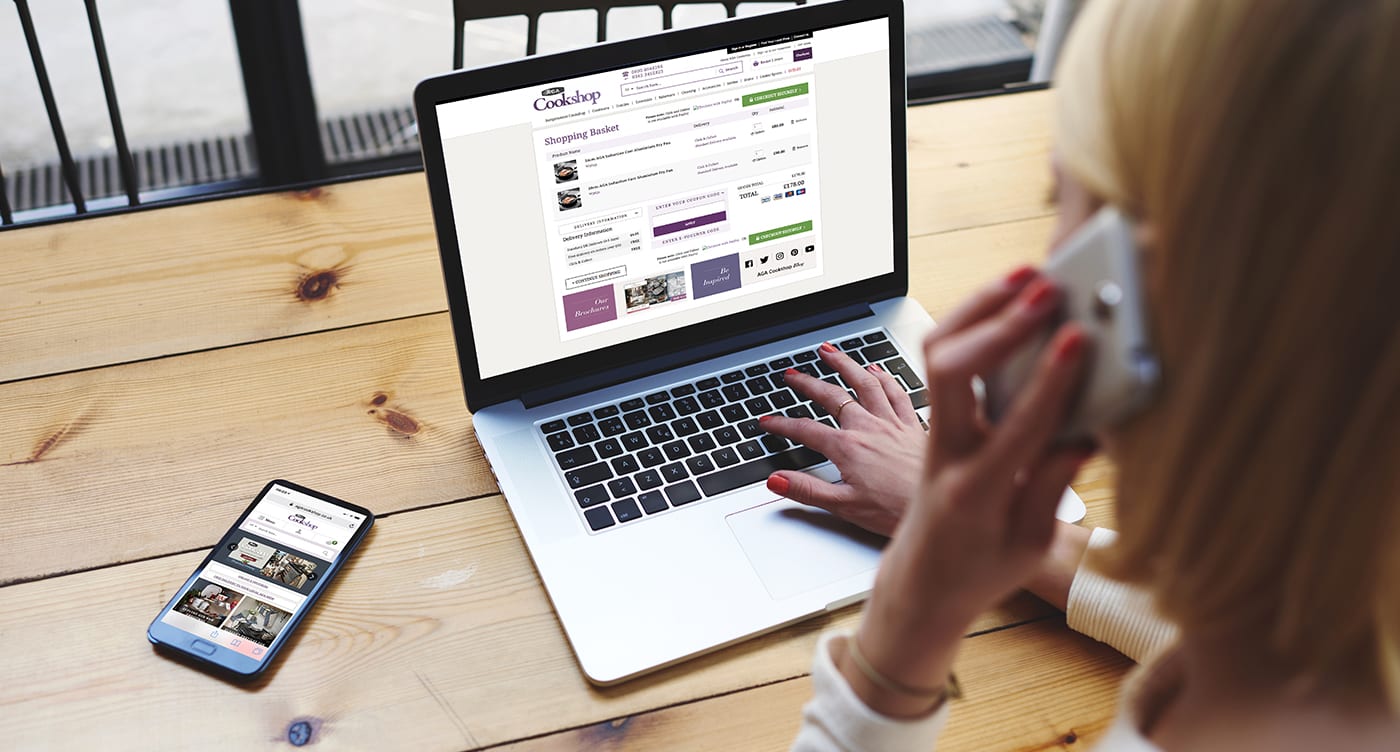 Christmas is a huge time of year for the brand and this is the time to maximize effectiveness of Google Adwords Spend. We knew that there was a lot more potential in their Google Shopping Campaign as it was not optimised effectively.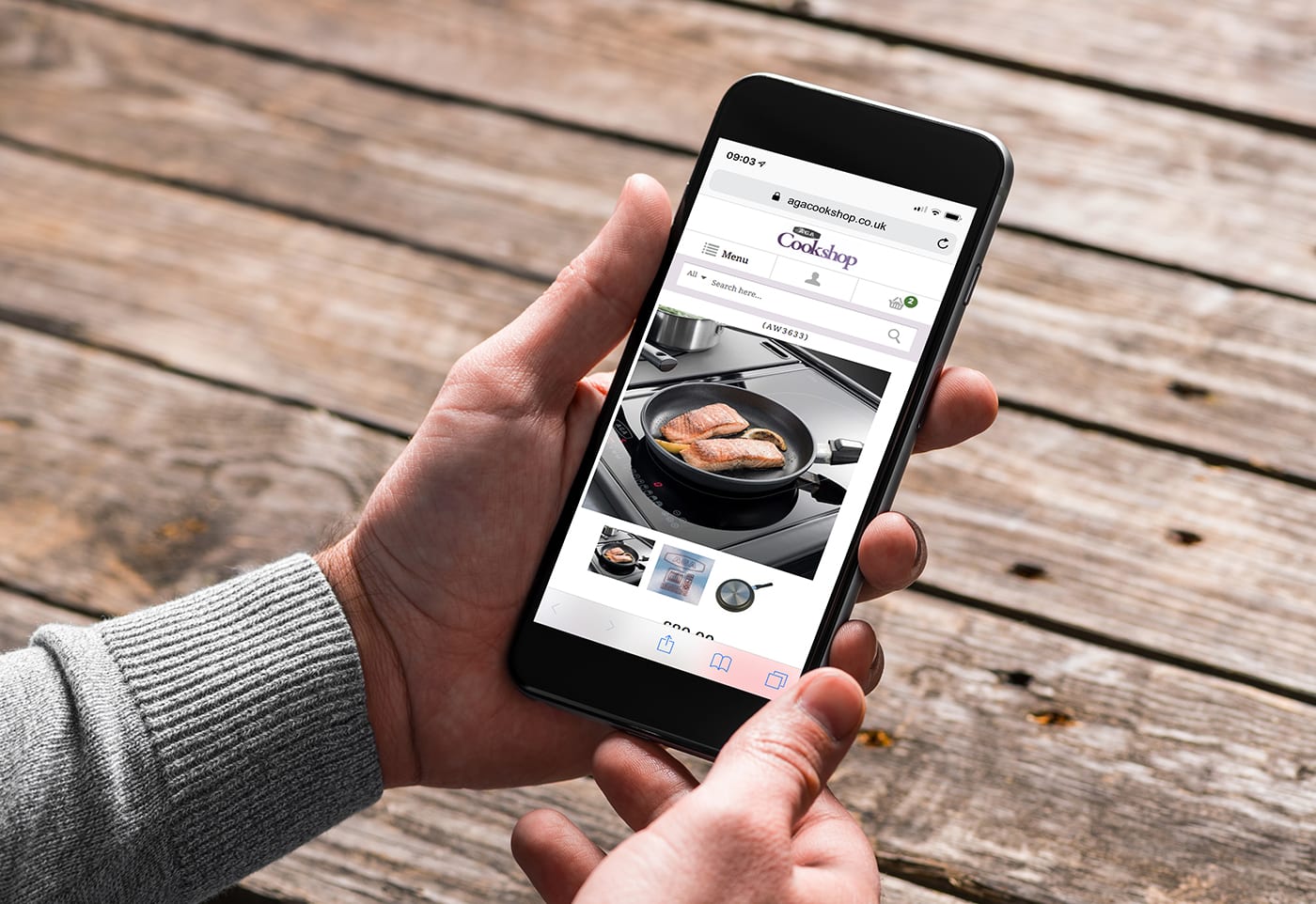 336% Increase in revenue year on year from Google Shopping Search over Christmas Trading Period with Smartebusiness Shopping Management
Aga Cookshop set us a return on spend target known in Adwords as the ROAS metric. With this target set we were able to scale the campaign as long as we hit a certain profit margin. This allowed us to massively ramp up the revenue from Google Shopping. This was achieved by
Campaign Restructuring
We looked at the history of the campaign and noticed there were keywords that did very well and others that were more generic. This led nicely into a tiered campaign setup with a low bid, medium bid &  high bid campaign to adjust bidding based on the keywords.
Product Bidding
Previous to our setup bidding was only available at category level and bringing bidding down to the product level gave us more control to push high converting products
Day Parting
From the data, it was clear that shoppers made bigger purchases at certain times of the day and days of the week. We used highly refined bidding modifiers to make sure shoppers saw the products when they were most likely to buy.
Remarketing For Search
Given that many of the higher priced items caused the shopper to shop around and visit many different sites during the research phase of the visit, we uncovered that certain segments of visitors converted very highly on their second search on Google with this data we were able to implement a highly effective remarketing for search setup that targeted shoppers when they were ready to purchase.