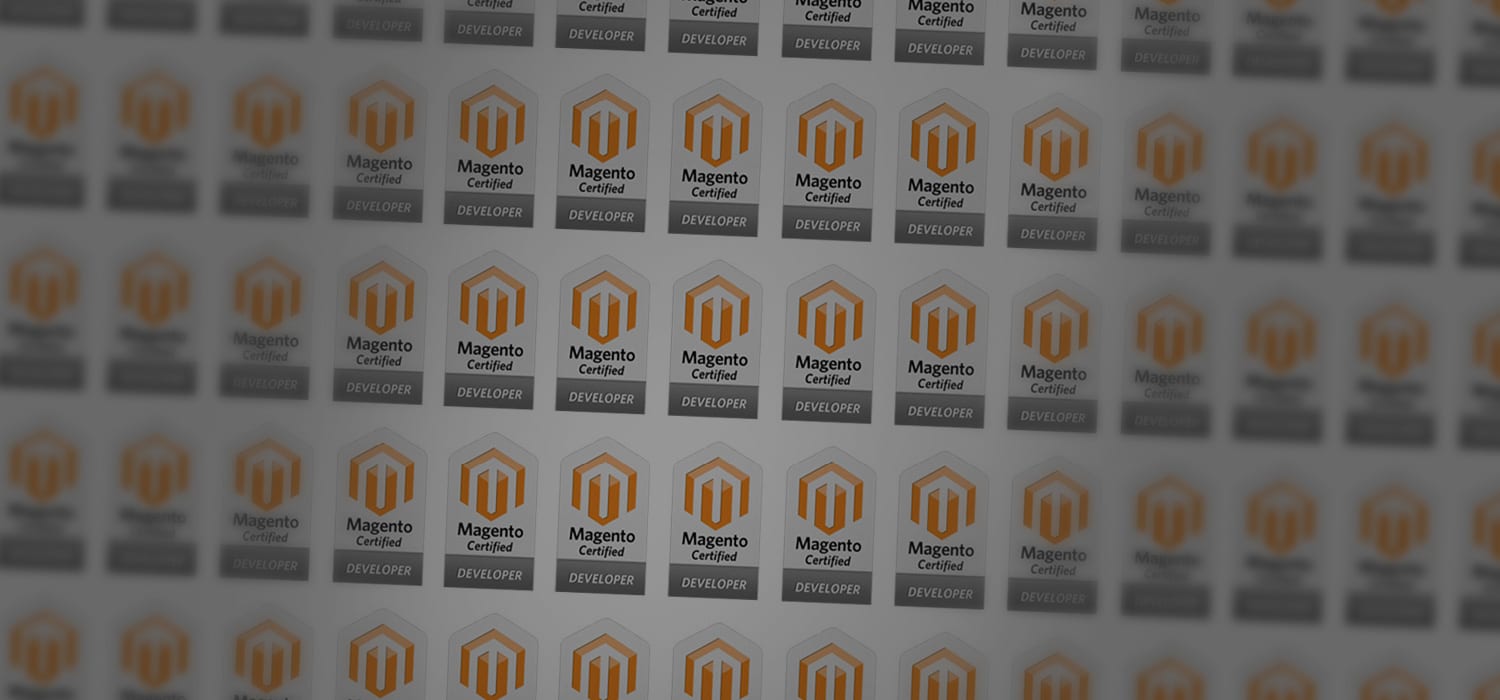 Magento Certifications
When it comes to quality, we are white hot. Being one of the largest exclusive Magento agencies in Manchester is what helps us deliver and manage ongoing Magento ecommerce sites that dominate their industries and markets. Our team is proud to deliver the highest quality development we can, and we have the certificates to prove it.
Our engineers and project managers are officially certified in the technologies we use. All team members regularly refresh their qualifications to encompass emerging tools and methods.
We are now 100% Magento Certified (ALL our main developers are Magento Certified)
If you have a Magento development project, and you think you'd be the right fit for us, please contact us.
MAGENTO CERTIFICATIONS
– Magento 2 Trained
– 2 certified Magento Developer Plus engineers
– 3 certified Magento Frontend Developers
– 8 certified Magento Developer engineers
– 1 certified Zend Developer
– 3 Agile/Project Management/Other
– 1 certified Professional Scrum Master I
– 1 certified Scrum Master
– 1 PRINCE2 certified Project Manager
– 1 Server Specialist
– 1 Six Sigma Yellow Belt
– 1 Management of Risk certified Project Manager
– 3 Dedicated Support Team
– 3 Magento Growth Specialists
– 4 Client Managers
We are now 100% Magento Certified (ALL our developers are Magento Certified)