7 Mistakes To Avoid When Choosing SEO In Manchester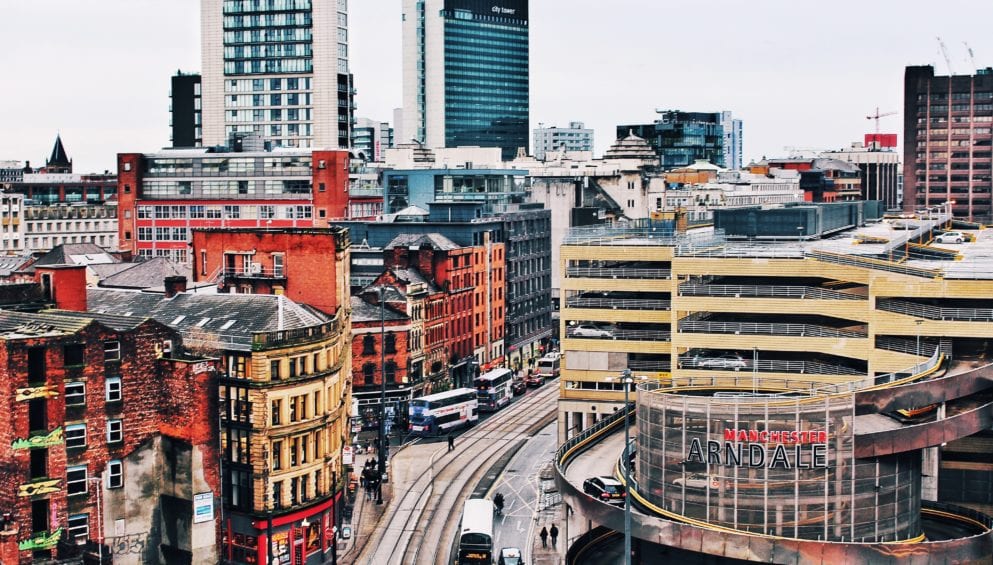 There are a lot of people offering SEO services in Manchester. Here's a quick guide on how to pick the best and make sure you get a return on investment.
1. Not understanding what kind of reporting/feedback you will be receiving and when.
How's your SEO going? Often SEO suppliers tell you that a lot is going on but realistically provide no real insight as to what they are doing. A good SEO supplier should have a list of activities they complete each month on your behalf and should be able to provide documentation of these activities. This documentation should include things like:
a) A list of pages that have been optimised, what's been changed and why
b) A list of pages that have been added or culled from the Google Index
c) A list of links that have been reviewed added, disavowed, no-followed.
d) A list of content written and keywords targeted
e) Content strategy focusing on high value but low competitive keywords.
2. SEO Company will not supply a weekly ranking report
A good SEO supplier should send you weekly ranking reports. These will show your chosen keywords and the Bing, Yahoo and Google positions your website is currently in for each. This report should detail your movement in rankings (whether up or down) and will be a key indicator of how well you are doing. The SEO provider should not just drop the reports in your lap, but comment, provide feedback and react to the ranking changes in real time with a current plan of action. Also most important is not just rankings, which are a vanity metric, but instead what sales the SEO rankings are generating.
3. The SEO supplier's content is awful!
The cry 'content is king' might be a little long in the tooth, but it still needs to be covered. Without intelligently written, compelling content pointing back to your website, you are going to have a hard time generating business from Google.Your SEO supplier should be up front about what content they are going to write, who is going to write it, and be ready to provide an example portfolio of high quality articles they have provided for existing clients. A poor SEO provider will get articles written by cheap, foreign writers. They will come from places like India or the Philippines to reduce their costs, but the content will be sub-par at best. All articles are not the same and many of these cheap articles are considered spam. With Google's ever-evolving methods to locate and drop rankings of sites that provide less than high quality content, a good SEO provider will not place your rankings at risk with poor content. Also, consider the fact that these articles will be linking directly to your website and will represent your brand.
What actually needs to happen is that the content needs to be reviewed a couple of weeks after posting to make sure it's getting the traffic that's needed. If it's doing well then optimise further, add more content images etc – if its a dud then remove or try and use to augment another post that does well.
4. The SEO supplier only generates text content
Before Google's algorithm changes, such as the Google Panda update, it was enough to write keyword rich articles and distribute them across the web to gain valuable back links. Times have changed, and content still needs to be created in text format, but also should be in video form, audio, and images. Your SEO supplier should be able to show you what kinds of content they are creating and provide examples of the media mentioned above. Without using all avenues available to increase your rankings, your SEO investment will be more fragile, and a Google algorithm change is more likely to adversely affect your search rankings.
5. SEO supplier has no experience with your platform.
Your website will be built a certain way, probably using a content management system or ecommerce engine. (Some of the popular ones include Magento, Joomla, Drupal, WordPress, Xcart) Performing search engine optimisation with the Joomla platform is very different than on Magento. Your SEO provider should have experience with the particular platform you are using and should have evidence that they have optimised a site using the same platform as yours. If you choose a supplier that does not understand how to optimise your platform, you will essentially be paying for them to learn how to do it. There are certain applications and extensions available for optimising specific platforms and it takes skill and experience to understand and implement this.
6. Important keyword selection is delegated to a junior
Proper keyword selection is one of the most important elements to a successful SEO campaign. A poor SEO provider will spend little time researching and selecting the best keywords to optimise for your website. Or they will delegate this vital task to an office junior, or worst still to a non-native English speaking individual. Keywords are so important to SEO that proper research should be done up front.Alarm bells should go off if an SEO provider recommends possible keywords for your business before they have:
1. Looked at what keywords are currently converting in Google Analytics
2. Asked you if you run Google Adwords and if so, if they could have a look at the account.
3. Asked for your top three competitors, who they can then look at through a professional tool that shows how these competitors are generating sales and traffic from the Internet.Preferably, an SEO supplier should also do website conversion rate enhancement work, as these skills will help them select the right keywords to target for your business. Only an SEO provider that understands the selling process can select the correct keywords.
7. SEO Supplier has zero Google Adwords experience
Even though you are choosing a provider that specialises in SEO, they should also have a solid track record with Google Adwords. Google Adwords is the paid version of SEO, that involves the purchase of keywords and placing advertisements on them. Why is this important experience? A company that has experience with Google Adwords and can show positive ROI in this area will also have their finger on the pulse of SEO. An SEO specialist that can do well at Google Adwords will also be able to:
a) Understand exactly what keywords will convert into sales, as they will have experience in choosing from thousands of keywords for a business.
b) Decide exactly what Meta descriptions to use in the websites Meta tags.
Point two is very important. As mentioned earlier, many SEO companies think that a page one results is the ultimate goal. However, if people are not clicking on that result and instead are choosing your competition, this will be because of the wording used on the Google search results page. Optimising this wording is very similar to how you have to optimise an advert in Google Adwords. Not getting good click through rate is like having a shop on the high street that no one goes into. Plenty of people will be looking at your shop front, but no one is going in.
How to Avoid 5 SEO Buying Mistakes
1. Guarantee's
Some SEO firms use marketing gimmicks such as '100% Money Back Guarantee on Page One Rankings' – This certainly sounds like a wining situation, doesn't it?  In reality, you should exercise caution because when you hear these guarantees:
a) If an SEO firm is going to have to give you your money back unless they provide you with page one search engine rankings, they are going to be extremely conservative in how they will approach optimising your website.
b) If they concentrate on page one rankings they will not be aligned with your company's internal goals which will not be to 'get on page one on Google' but instead to actually generate business from Google.
These are quite different goals. If an SEO firm needs to get you to page one rankings to fulfill their guarantee, they will most likely choose to focus on certain keywords that do not have much competition so their payment is secured when they reach this page one target.  How does this hurt you? You'll have page one ranking, but zero ROI. Getting to page one for an obscure keyword term won't make any financial difference to your business and should never be the ultimate goal. Your goal and your SEO provider's goal should be focused on generating revenue by increasing online visibility.Rather than looking for a company that guarantee's page one results, choose an SEO provider that can demonstrate a positive return on investment from their optimisation work. (I.e. ask this question of a potential SEO provider, "Given how much money your client X has spent on SEO, how much additional revenue has this generated for them?").
2. No Experience in Your Industry
It's fair to say that a lot of SEO people are techie-geeks.  This means that they might not understand exactly how your industry operates and does business.  The only way you can find out if they understand how to generate revenue for your business is to talk through some of the customer case studies that an SEO company has. Also, they should be able to understand how a prospect makes a sale. Why is an understanding of your industry a vital key? Let's take a look. When a potential customer decides to buy from you they will have taken a specific online journey, and understanding what that journey entails is vital to strategic SEO. First, they are going to start by using specific search terms that are unique to your industry.  This is how they will find your website. For example, if you sell men's fashion and your current goal is to sell more 'men's suits', an inexperienced SEO company might decide to target the term 'suits' since this term receives the most traffic. However, experience proves that search traffic for the term 'suits' is much too generic. Individuals typing in this keyword are far from being ready to make a purchase.  'Suits' will also be highly competitive, being just one word. The best SEO strategy would be to start with a highly targeted keyword phrase, such as 'men's suits online' which will provide you with a steady stream of potential new customers, while at the same time filtering out the following:
1. People searching for women's suits
2. People searching for children's suits
3. People who cannot spell and are searching or furniture, such as 'bedroom suites'
4. People looking for a brick and mortar storefront (not good if you only sell online)
If the SEO Company understands your industry they will know what the buying cycle is and what terms or keyword phrases individuals tend to type in when they are close to making a purchase.  Ask your potential SEO provider the following question, 'If a person wanted to buy product x from our store, what would they type in and why would they do this?' – The answer you receive will very quickly reveal whether or not they truly understand your business. By having an understanding of your particular industry, your SEO provider will be able to work autonomously, targeting new keyword phrases as desired Google rankings are achieved with others.  Without this clear and vital understanding you are going to have to watch over every move they make to ensure your investment is worthwhile. No one wants that burden, and as a business owner, your plate is already full.
3. SEO Supplier Takes Too Long to Achieve Page One Rankings
The time taken to achieve a page one ranking for a specific keyword will really show how good the SEO supplier is. They should be able to show a good track record of taking websites that do not rank on Google at all for a chosen keyword or keyword phrase and moving them onto page one. The time this takes on average should be no longer than 4 months. Most keywords can be optimised in four or less months unless you are targeting a very competitive keyword. If a SEO supplier tells you that a keyword is going to take more than 4 months then you  should be also choosing a 'building keyword'.  For example if you want to be on page one for  'diamonds' and your supplier tells you it will take 12 months to achieve this, then it would be  better to achieve a ranking for 'princess cut diamond' in 4 months which will also be a  stepping stone to the keyword 'diamond.' If your SEO provider simply focuses on the keyword 'diamond' then you won't have the benefit of ranking through ancillary keywords and will most likely lose out on revenue in the interim.The key here is that your SEO supplier has a solid plan of action to achieve the desired goal.
4. Poor Turnover of Clients
A good SEO firm will have clients that have been with them for years. The only true testament to an SEO suppliers worth is how long a client has been with them. If an SEO firm can provide proof of multiple clients that have experienced years of positive results, they must be doing something right.Avoid companies that have little track record for SEO as it is likely they are just resellers who are brokering their service. These firms simply take your money 'clip the ticket' and outsource the work for a quarter of the price.
5. Not Willing to Give You a Trial Period
A valuable SEO company will have confidence in their work and know they can reach your goals. They will be willing to give you a trial of their services to prove it to you.  This could be in the form of a minor keyword or on a smaller campaign you are running. They should be able to prove that their methods work. If an SEO company is unwilling to provide you with a trial offer, they are probably unsure of their own effectiveness and rely on the 'woolliness' surrounding SEO to dazzle or pressure you into doing business with them.
6 Costly Misconceptions about SEO
1. If the Google Rankings are High, the Sales Will Follow…Wrong!
Many companies and also SEO suppliers are so dazzled by the thought of page one Google rankings that they see this as the end in itself. "Ok so you are on the first page of Google for 'wooden chairs,' so what?' How are you going to track what that ranking is worth to your business? A good SEO supplier should also have enough marketing insight to help you discover the best ways to track the amount of revenue Google is actually generating for you.
2. Google Analytics is Good Enough for Tracking…Wrong!
Many SEO suppliers just rely on Google analytics for tracking and reporting to clients. This is not enough. Let me show you why. SEO by its nature is going to bring in 'new potential customers' to your business.  For example, if you were called Hamy's Handbags existing customers would either search for 'Hamy's Handbags' or would type your web address directly into their Internet browser. So if the majority of people finding you on SEO (Google) are new customers, then it makes sense that these types of visitors are going to visit your website a few times before they buy.
Existing customers will often visit and buy on their first visit.  However, new customers will visit your site, have a look, go off and check out the competition, and then come back and buy if they like what they see. If your SEO provider is only using Google Analytics to track new customers, you are not going to have the right information.  This is because Google Analytics attributes the sale to the referrer of the last visit.
Let me give you an example:
Visit 1 –
a) Prospect Types in 'brown handbag' in Google
b) Prospect visits 'Hamyhandbags.com'
c) Prospect visits two or three competitors
d) Prospect decides Hamy's Handbag is the best and wants to return, so Googles 'Hamy's Handbags'
e) Prospect buys a Hamy's Handbag.
For the above journey Google Analytics would record the sale as coming from the search keyword 'Hamy's Handbag' and from google.com.  In reality, the keyword phrase 'brown handbag' is what initiated the sale, since 'brown handbag' is what introduced the prospect to your website in the first place. You need to know what brought the customer to your website in the first place, not on the last visit.  Why? Because without this information you will not be able to understand which keyword phrase or phrases generate business.  Also, you will not be aware of what other keywords to add to your optimised keywords. Finally, if you do not have this vital information you may mistakenly assume that your brand is growing without the help of SEO, and you might stop investing in SEO.  If your competition has this information and you do not, it means they can gain market share as they understand what is driving their business.
3. Because the SEO Salesman Talks the Talks and Baffles You With 'Geek Speak' They Must Know What They are Doing…Wrong!
If an SEO salesman tries to sell you on their service with complicated terms and does not take time to convey how SEO is going to generate return on investment, walk away. SEO is still new and so many businesses have been quick to buy SEO just to be seen to be doing that right thing. Unfortunately, this has allowed salesman to sell SEO contracts by baffling the customer with Geek Speak.Warning: If you do not understand how SEO is going to generate business for your company, then it probably is not going to.  Just because 'Joe Blogs Competitor' is using SEO does not mean it's the right thing for you to do.  A good SEO company should be able to clearly map out how SEO is going to generate business for YOU.
4. The Money is All in the Big Keyword…Wrong!
Often, the keywords that receive the most hits tend to receive them because people are not exactly sure what they want.  These searchers will later 'drill down' on the search terms, refining what they are looking for during the sales process.  Take for example the term 'press releases'.  This term receives more searches per day than any other PR related term, but it is very hard to convert this term into money. The big money term is actually 'press release distribution' as these guys are looking to buy a service.
This concept is the same with all industries. The big search terms are not necessarily the 'big money' terms, so your SEO provider should be able to tell you which search terms will generate revenue rather than zero value website visits.
5. SEO Works for Every Business…Wrong!
Search engine optimization will only work for your business if there are enough people looking for your business through Google (who are ready to buy) to justify the cost of getting the search engine optimization work done.
For some businesses, their target customers just do not use the internet to find providers. For example with high end coaching.  CEO's just do not Google for a coach, instead they ask their peers for referrals, so for this type of business direct mail, social media or networking would be a better route to market.
In some industries you might find a handful of customers looking for your service or product but not enough to justify an SEO investment.  A range of factors will determine whether you will receive a return on investment with SEO. These factors include:
1. Your average order value (AOV)
2. Your site conversion rate
3. That amount of potential traffic a page one Google search term would bring you
4. The life time value of a customer
A potential SEO provider should have a business case tool that they can plug these numbers into to prove whether or not SEO is a good investment for a particular business.
ECOMMERCE INSIGHTS

BLOG
Magento Manchester – Monthly Meetup

As a Manchester Magento development agency we are happy to invite you to the Manchester Magento meetup which we host found here >.

Posted : 01 January 2008

Continue Reading

smartebusiness Now 100% Magento Certified

Great that all the main developers are now fully Magento Certified. Well done everyone https://www.linkedin.com/pulse/now-100-magento-certified-all-smartebusiness-ian-hammersley

Posted : 22 July 2014

Continue Reading

Magento 2

Happy to announce that we are fully up to speed with  Magento 2!

Posted : 19 February 2016

Continue Reading