A new organic, fairtrade bedding and towel brand which is part of Manchester's oldest textile company, Dip & Doze came to us as an eCommerce startup looking for fast growth.
Watch our testimonial video with Jon Hudghton, Head of Digital at Dip & Doze
Dip & Doze are an organic, fairtrade bedding and towel company. Their brand is part of the oldest textile company in Manchester and was built from a passion of the founder George, who is the 6th generation of the family run textile company Behrens Group. They have a passion for simplifying the jargon in bedding and bath. What does thread count mean anyway?
Their desire to cut through the noise and dispel any misconceptions is evident by their fantastic website and it's this desire that led to the creation of their collection of beautiful bed and bath products. Made with the finest organic and fairtrade certified cotton, Dip & Doze focuses on the details that will make a difference.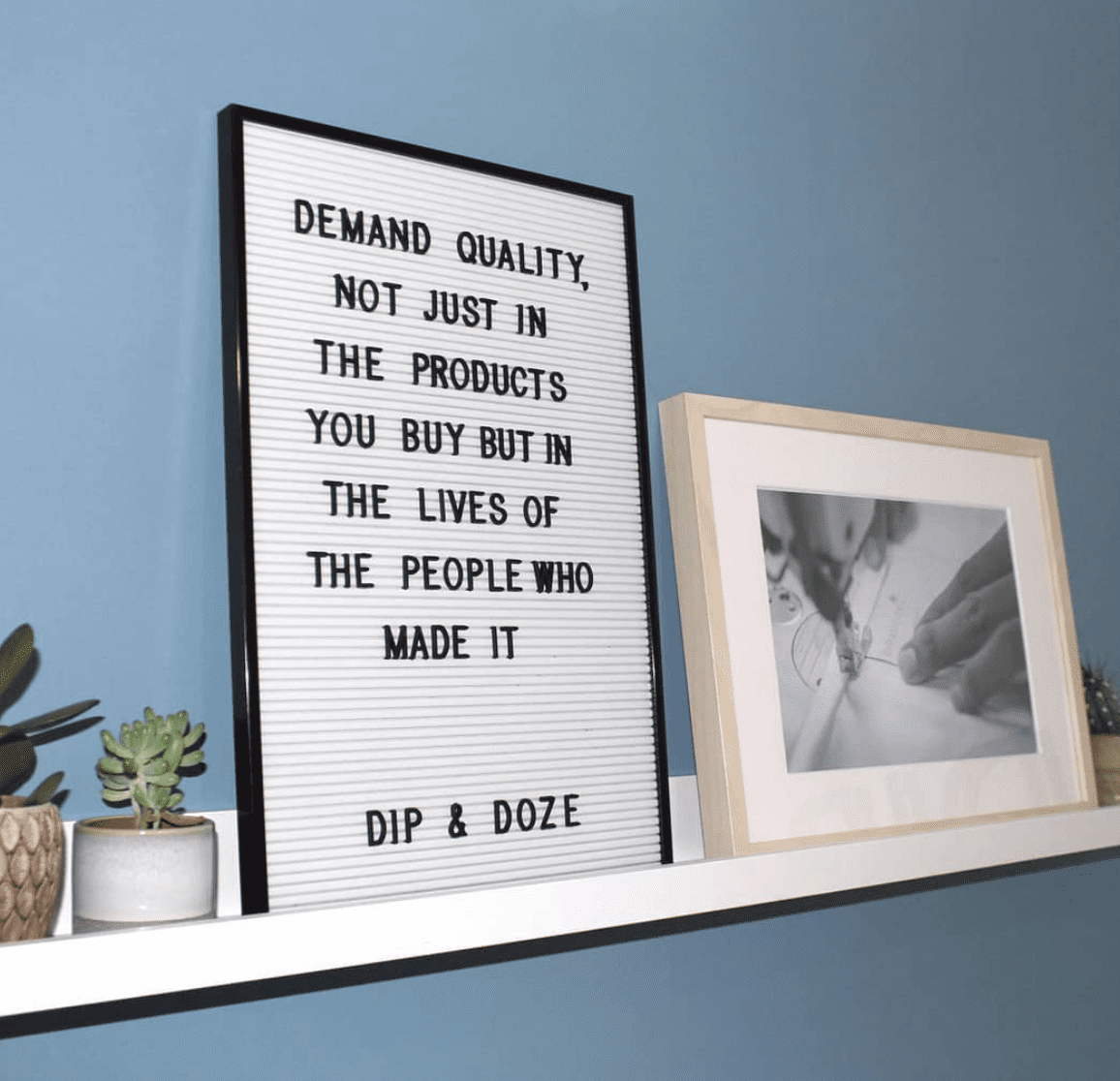 Dip & Doze approached us to build them a new Magento website, and they wanted us to focus on the brand USP's and to make it easy for their customers to buy the right bedding and towels. It was important for us to demonstrate why customers should buy from Dip & Doze, and what makes them special, it wasn't about being a simple transactional eCommerce site.
We had to ensure that social proof and reviews were a big part of the website as part of building their new and exciting brand, so as part of the project we built a custom Q&A section so customers could post their questions and see what other people had been asking and the answers. We also did a bespoke review api integration.
Another big focus for the build was to make sure the USP's were visible on the homepage and also on the product pages, as 25% traffic lands directly on product pages. We made sure we prioritised the product pages and clearly showed the USP's high up on the product page so that any potential customer could get a feel for the brands ethos, and their incredible selling points such as a 30 night trial and the fact that they only use organic, fairtrade cotton.

Project highlights
Startup B2C brand
New Build
Project length 6 months
We also used a lot of infographics to make the information visually compelling on the website and to keep the information simple and jargon free to keep in line with Dip & Doze's ethos.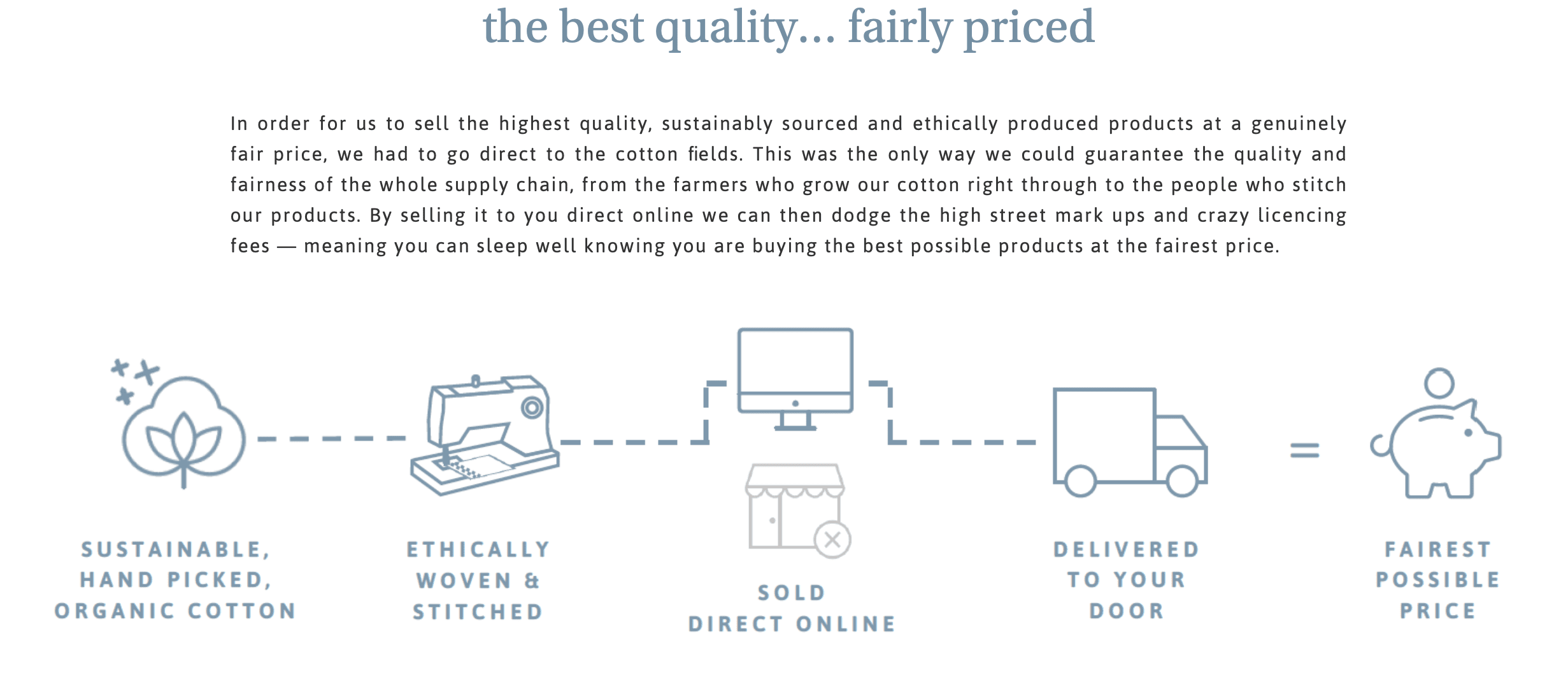 Revenue increased 81.71% compared to the first two months after launch
Now to get on to the main focus….revenue! Smartebusiness prides itself on being a true growth partner. Every decision we make is based around our KPI dashboard which is tailored to each of our clients and is based on their individual goals. We were thrilled to see that bringing our growth focus to the forefront, Dip & Doze's revenue increased by 81.71% and continues to increase.
Headline statistics 3 months after launch
Sessions increased by 44.41%
Conversion rate increased by 29.11%
Add to basket rate increased from 4.24% to 5.2%
Basket to order rate is 31.38%
This is mainly due to our strategic development road map and growth plan that is in place for Dip & Doze. For a startup brand, we're really excited by these stats and we know that Dip & Doze will continue to grow. What's interesting is the basket to order rate. A lot of our established clients have numbers around this level and some may even be less, so for a startup brand to achieve numbers like this it's truly exciting.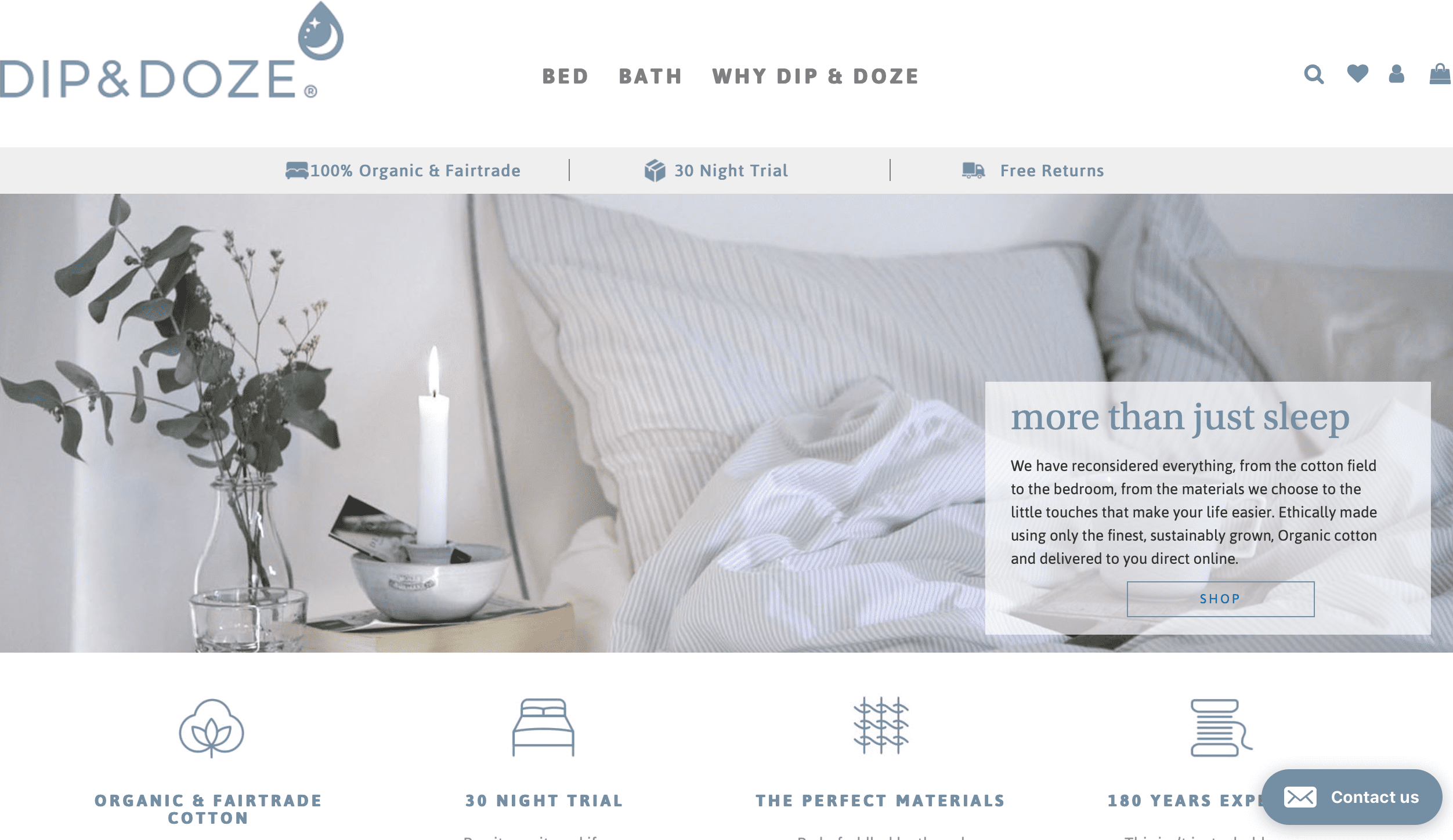 Technical highlights
Built a custom reviews widget
Created custom theme for category pages, due to the lower product range, we wanted image blocks to be as big as possible so their images take centre stage.
Created anchors to each subcategory to improve navigation
Created ability to list subcategories on main category page

Made use of Magento 2's ability to create visual swatches for configurable products allowing the customer to configure their purchase

Created a customer Q&A system
Bespoke ERP integration
Klarna checkout
Custom CMS pages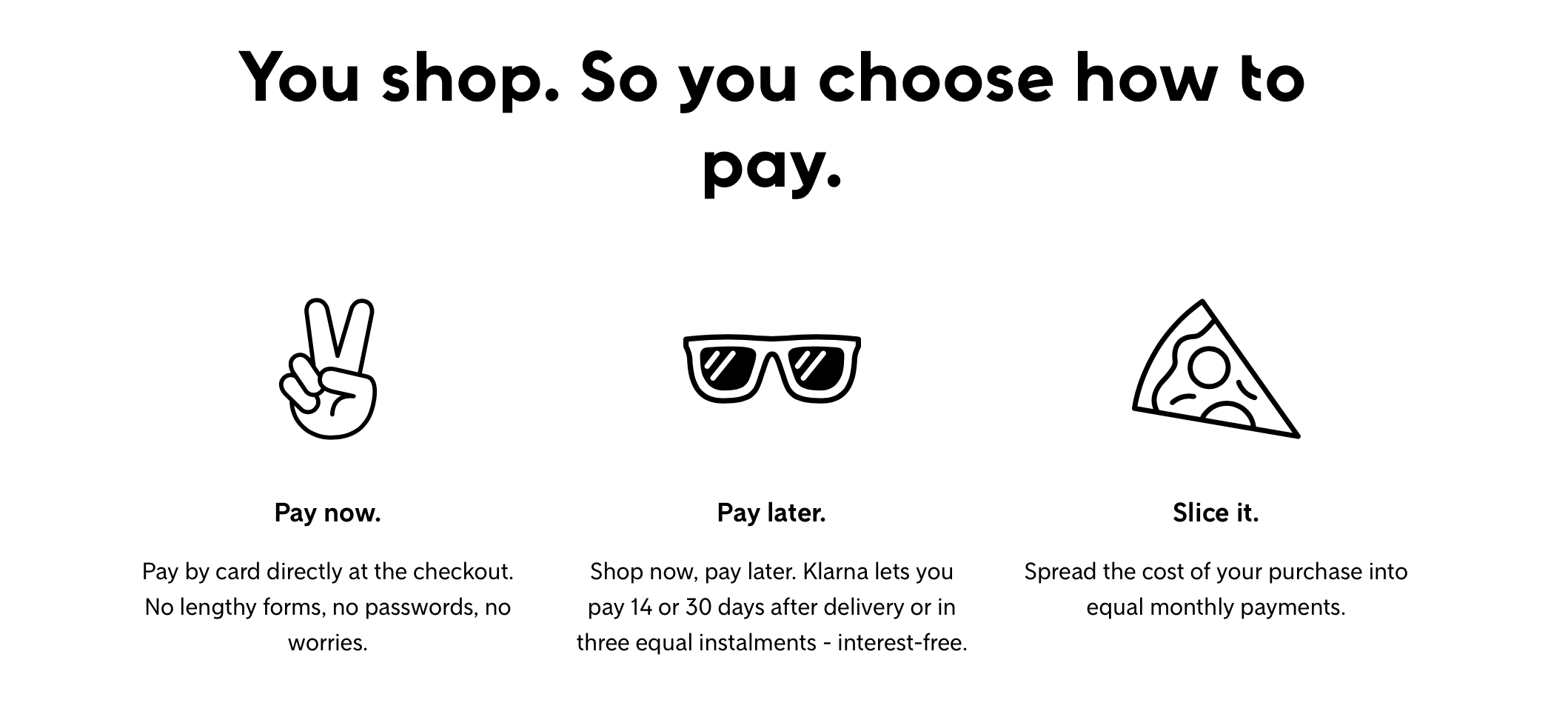 Klarna
Dip & Doze were one of Smartebusiness first clients to implement Klarna checkout on their website, and since then it's been a big hit with our clients. Offering flexible payment solutions such as Pay Later and Slice It, Klarna is a really great solution for retailers and a great way to boost revenue.
Dip & Doze have recently been shortlisted as one of the top 8 next big brands in the Klarna Smoooth Stores competition https://www.klarna.com/uk/smoooth-stores/
For more information about our Magento builds or our strategic growth packages, please get in touch.