Building an eCommerce brand webinar with UK Fast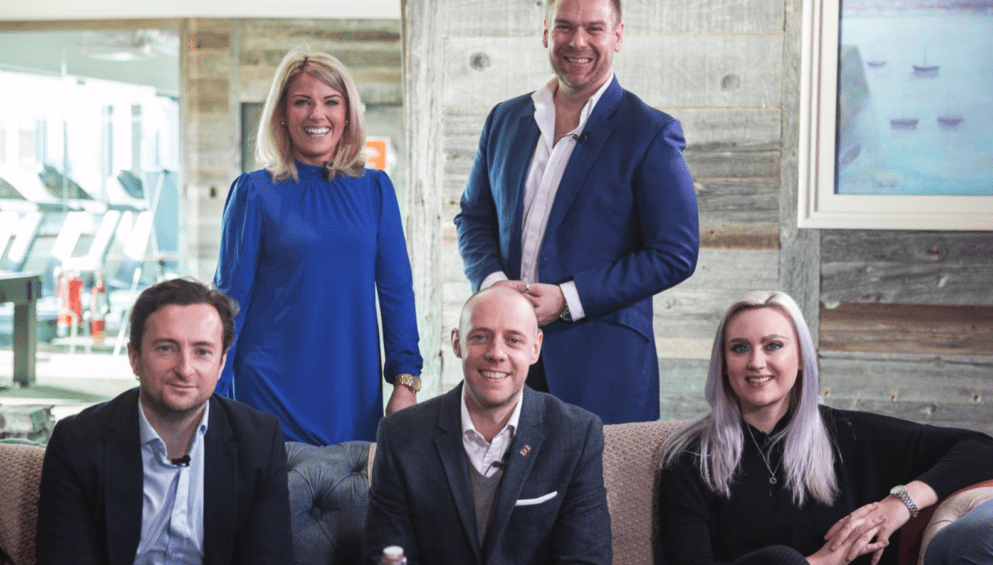 So what have we been up to?
It's been a busy few days at Smartebusiness and we have been out and about at a few events. It's really good for us to go to events and speak to the retailers there because our whole business is focused on helping retailers grow, so understanding their challenges is important to us. Whether it's someone just starting up an eCommerce brand, or a huge well known brand, there are always a lot of insights and great learnings for us.
The Ecommerce Club & Fashion Network Big Data Event (26th Feb)
The Ecommerce Club are known for their intimate events and for this reason we were really excited to speak and spend the evening with them. Our CEO Ian Hammersley presented his topic 'How to Scale Your Ecommerce Business to 10million+' and as always it was a huge success. Many people don't know this but Ian and his brother Mark have written a book which is all about eCommerce growth, so his speaking sessions are always really informative. After all, he knows what he is talking about! 15 years in eCommerce definitely shines through! He also joined the panel discussion and a big theme in the room was that a lot of people know the KPI's that they should be looking at on their eCommerce sites, but they don't know where they should be. Ian is a hive of stats for industry standard eCommerce KPI's so if this is something you struggle with, get in touch and Ian can run you through the stats. For most of our clients it's an absolute game changer.
UK Fast Live Webinar – How To Build an Ecommerce Brand (27th Feb)
We were delighted to be invited by UK Fast to join their panel of eCommerce experts on a really thought provoking webinar where we discussed building an eCommerce brand. All the experts raised some really great points but here's the top tips from us!
Don't start out comparing yourselves to the big retailers (unless you have their huge budgets of course!) A really great tool we use with our clients is 'Way Back Machine.' For example most furniture companies starting in eCommerce will aspire to be made.com and it's good to aspire, but don't compare. Take a look at made.com 10 years ago using the Way Back tool. Think about Apple. They didn't use just the Apple logo when they first started. It takes time to build a brand.
If you have 100 customers, don't just focus on getting the next 100 customers. Focus on what more  you can do for your existing 100 customers.
If you want to grow, you have to start at that core where you align your brand with the values of your customers.
As a smaller business, you have a fantastic opportunity to as your customers what they want. Create a dialogue and build trust.
You can view the webinar here
We pride ourselves on being an eCommerce growth specialist agency, with our strength being helping retailers at the start of their eCommerce journey, that are probably turning over 1 million to 5 million and need to grow to 10 million. The hardest thing for any eCommerce retailer is scaling, and we're here to provide content, insights and consultancy to get retailers there.
Get in touch with us and see how our consultancy, development and paid marketing services can grow your business.
ECOMMERCE INSIGHTS

BLOG
Magento Manchester – Monthly Meetup

As a Manchester Magento development agency we are happy to invite you to the Manchester Magento meetup which we host found here >.

Posted : 01 January 2008

Continue Reading

smartebusiness Now 100% Magento Certified

Great that all the main developers are now fully Magento Certified. Well done everyone https://www.linkedin.com/pulse/now-100-magento-certified-all-smartebusiness-ian-hammersley

Posted : 22 July 2014

Continue Reading

Magento 2

Happy to announce that we are fully up to speed with  Magento 2!

Posted : 19 February 2016

Continue Reading