Daisy Street clothing retailer focused on marketshare growth
With a lot of clothing retail site experience smartebusiness is best placed to help Daisy Street with their ongoing customer recruitment, development and growth strategy. Our first step is to review the key metrics like add to basket rate, baset to order and overall traffic. This quickly highlights areas of weakness and pinpoints the low hanging fruit to go after first.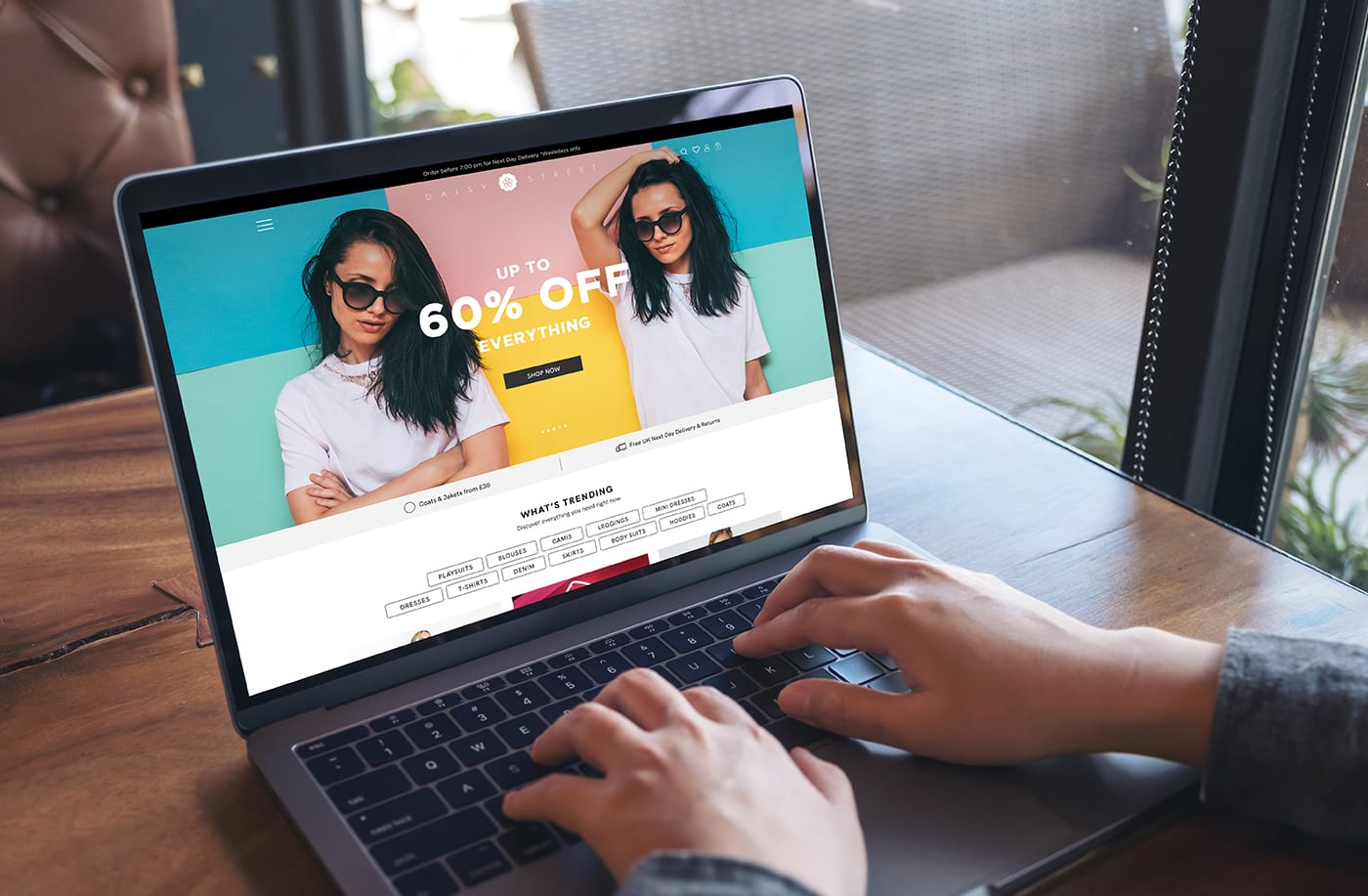 Landing Page Redesign – Home Page, Product Page
To achieve ongoing growth the Add To Basket KPI needs to be strong and maintain strength as paid traffic scales. The more traffic acquired for the site the stronger the add to basket KPI needs to be. We split off this KPI and review it against channel and device platform. This allowed us to spot areas that needed redesign work.
Also paramount for clothing sites is repeat business from existing customers. Hence the growth of the house file continues to be a priority. We use various pre-sale and post-sale data capture techniques that allow us to grow the house file. This is especially important for sites like Daisy Street where online PR can suddenly send in influx of traffic to the site.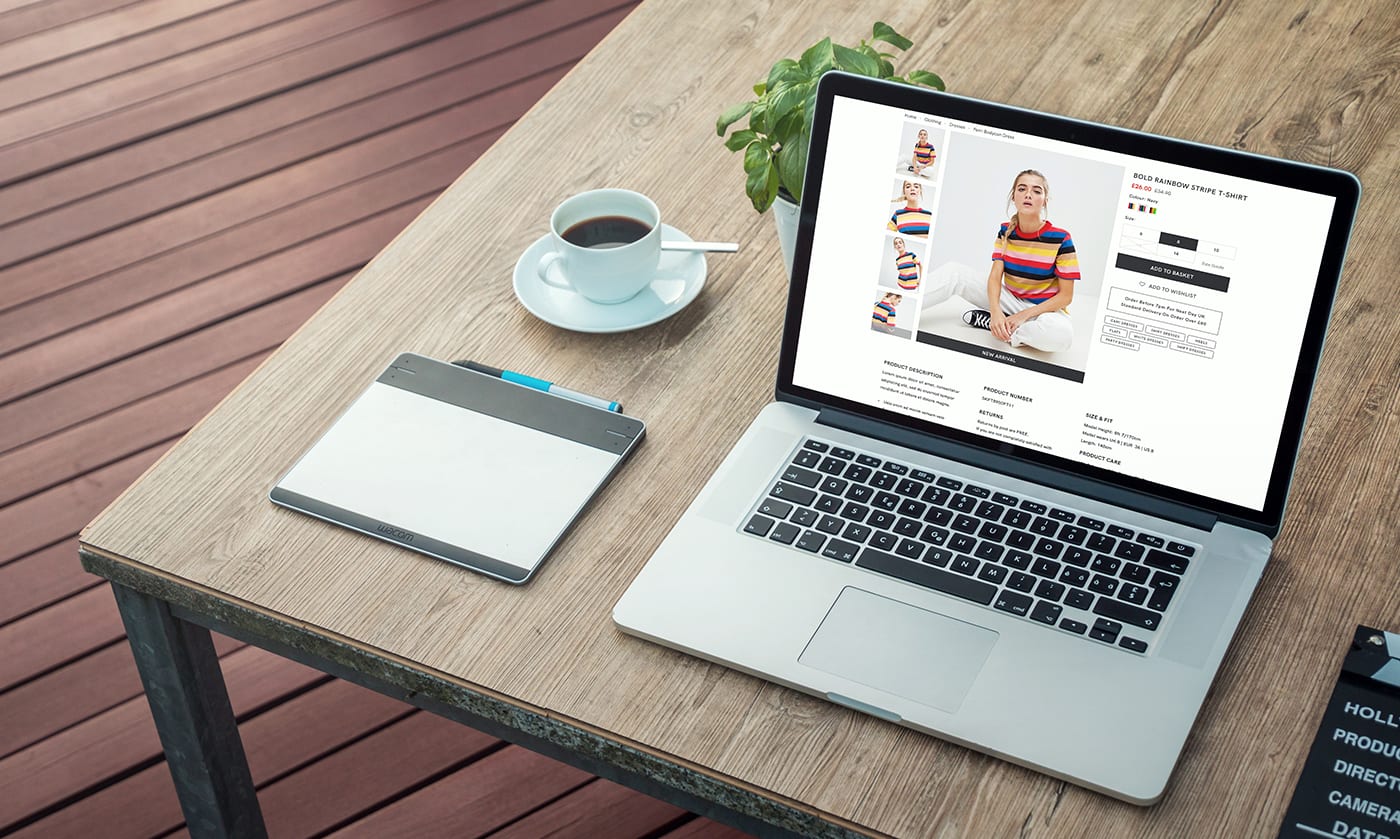 Artificial Intelligence Analysis for Eye Focus
Using eye focus analysis, allowed us to understand exactly where a user is focused on the screen. By moving key sales messages and customer order proceed buttons closer to these focus zones increases the conversion rate of the site.
Understanding checkout drop off. When we see a checkout underperforming we use our feedback service to analyse why. Using tools such as post purchase feedback loops highlights problems in real time, such as coupons not working and ease of use issues.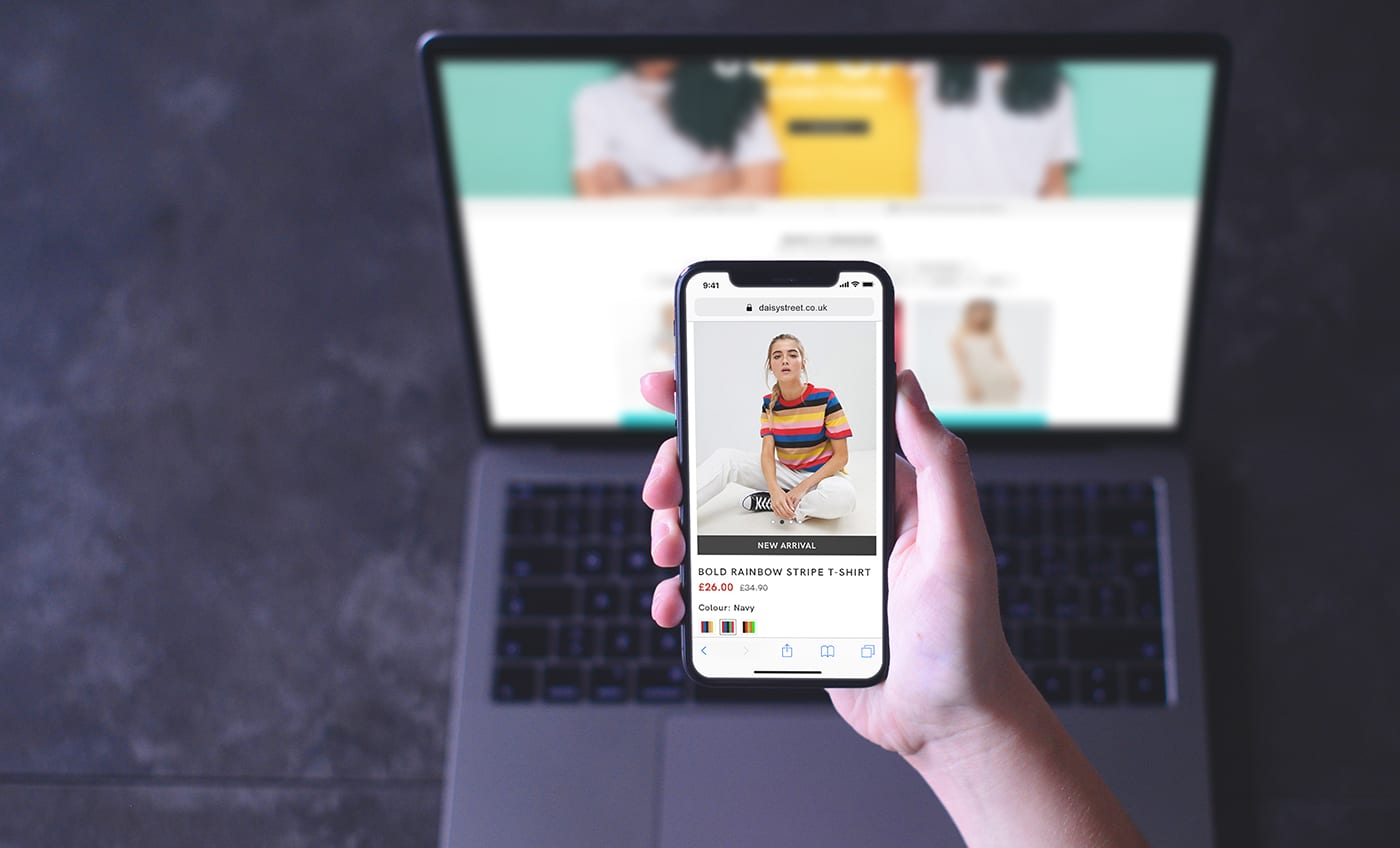 Increasing the customer repeat business and add to basket KPI to achieve sales growth.
see smartebusiness's latest book on the 7 KPIs of Ecommerce Growth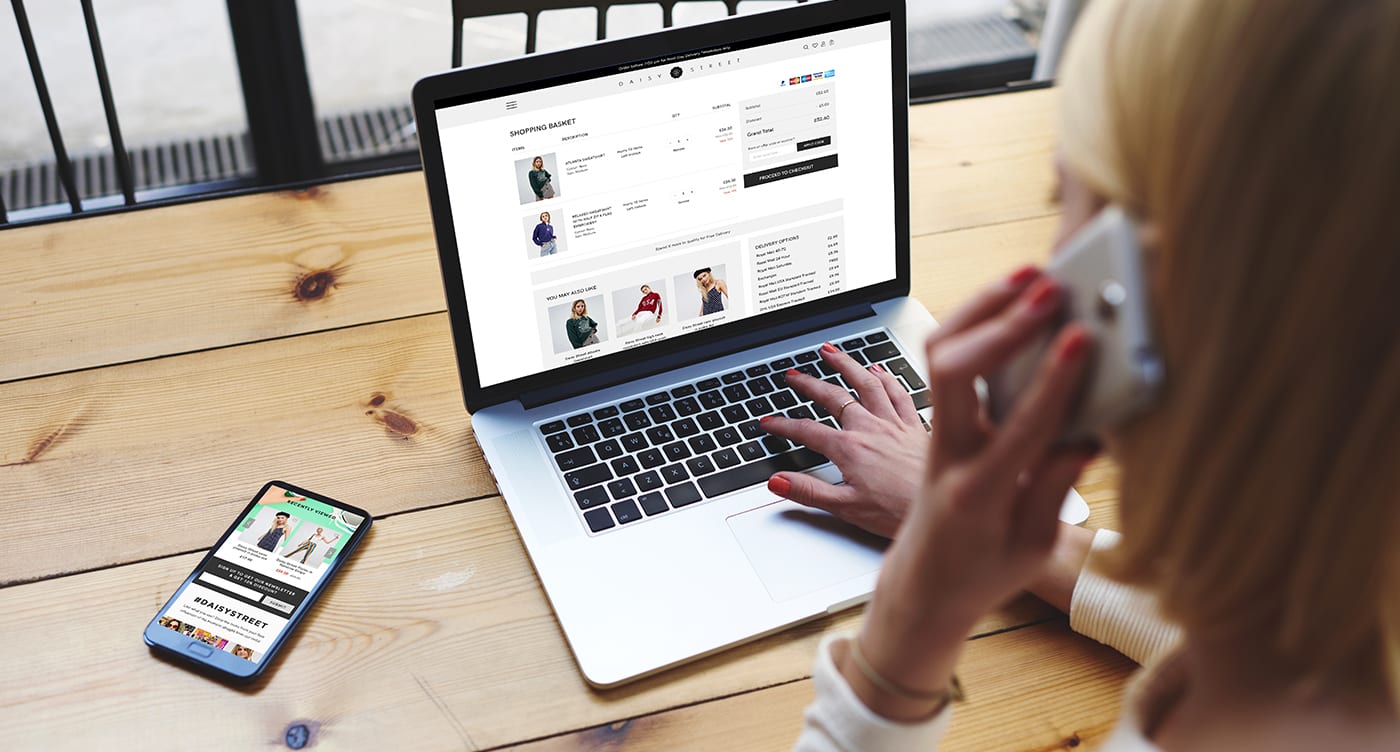 Site speed for Daisy Street is also key. Fast fashion is quick and the main buyer type is spontaneous, hence a lot of analysis went into navigation of the site. Implementing 'see other products with the same attributes' allows us to retain the visitors rather than them clicking back onto Google Shopping.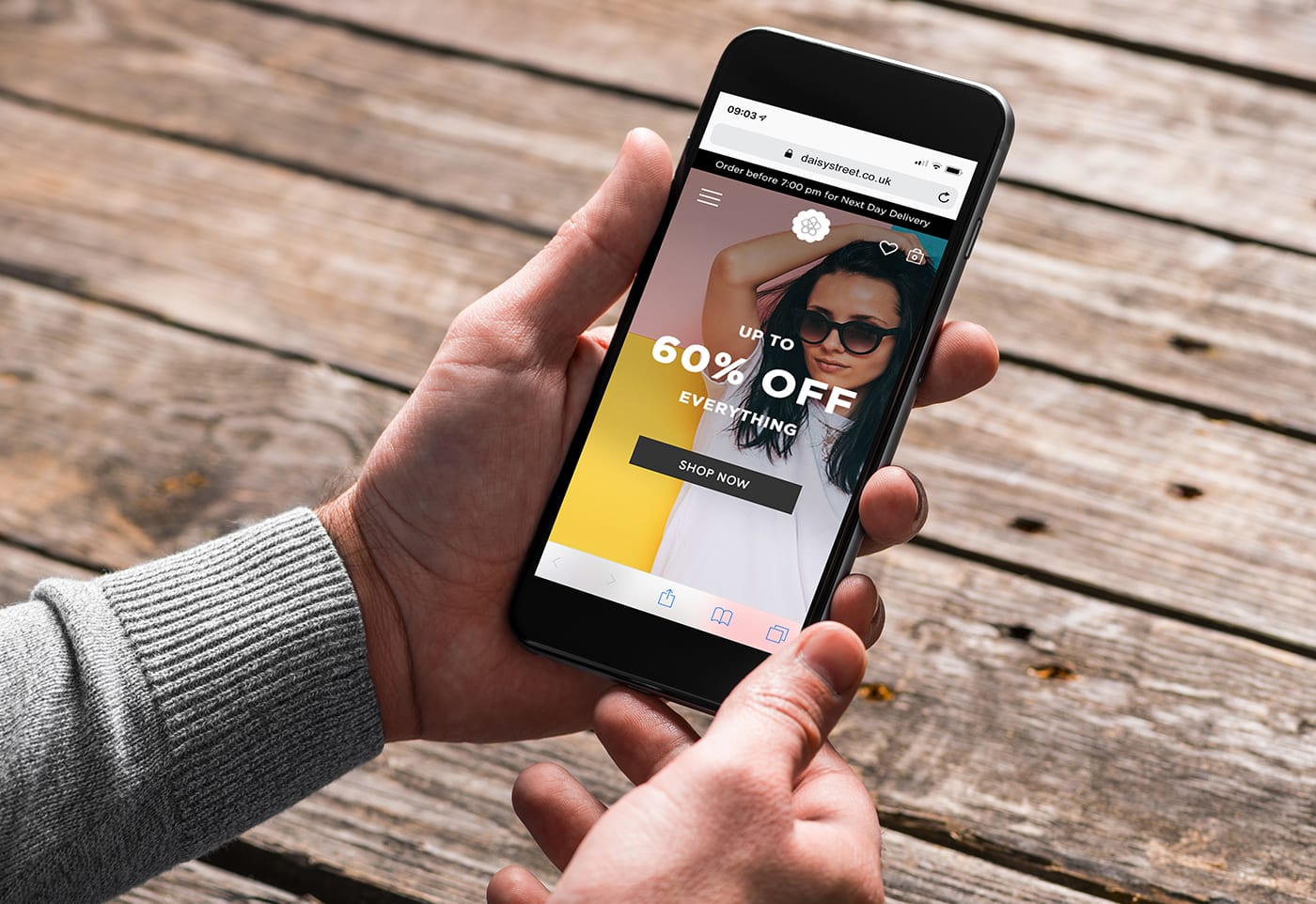 Showing Offers Cross Platform To The Same Customer Segments
The marketing built up a sales funnel from the ground up. Starting with top of the funnel traffic to gain initial interest and brand recognition. Leading users cross platform to the ultimate offer where the user chooses to buy.