British Gymnastics is proud to be the UK Governing Body for the sport of gymnastics. They exist to support, lead and inspire all those involved or interested in gymnastics.
British Gymnastics provides a national directive and structure for the sport; delivering a range of opportunities across the age spectrum to take part and stay in gymnastics, as well as developing talent and delivering top-level success. Every gymnastics club in the world are part of British Gymnastics membership group, it's not just a place to buy gymnastics clothing and event tickets, but a complete hub for the gymnastics community.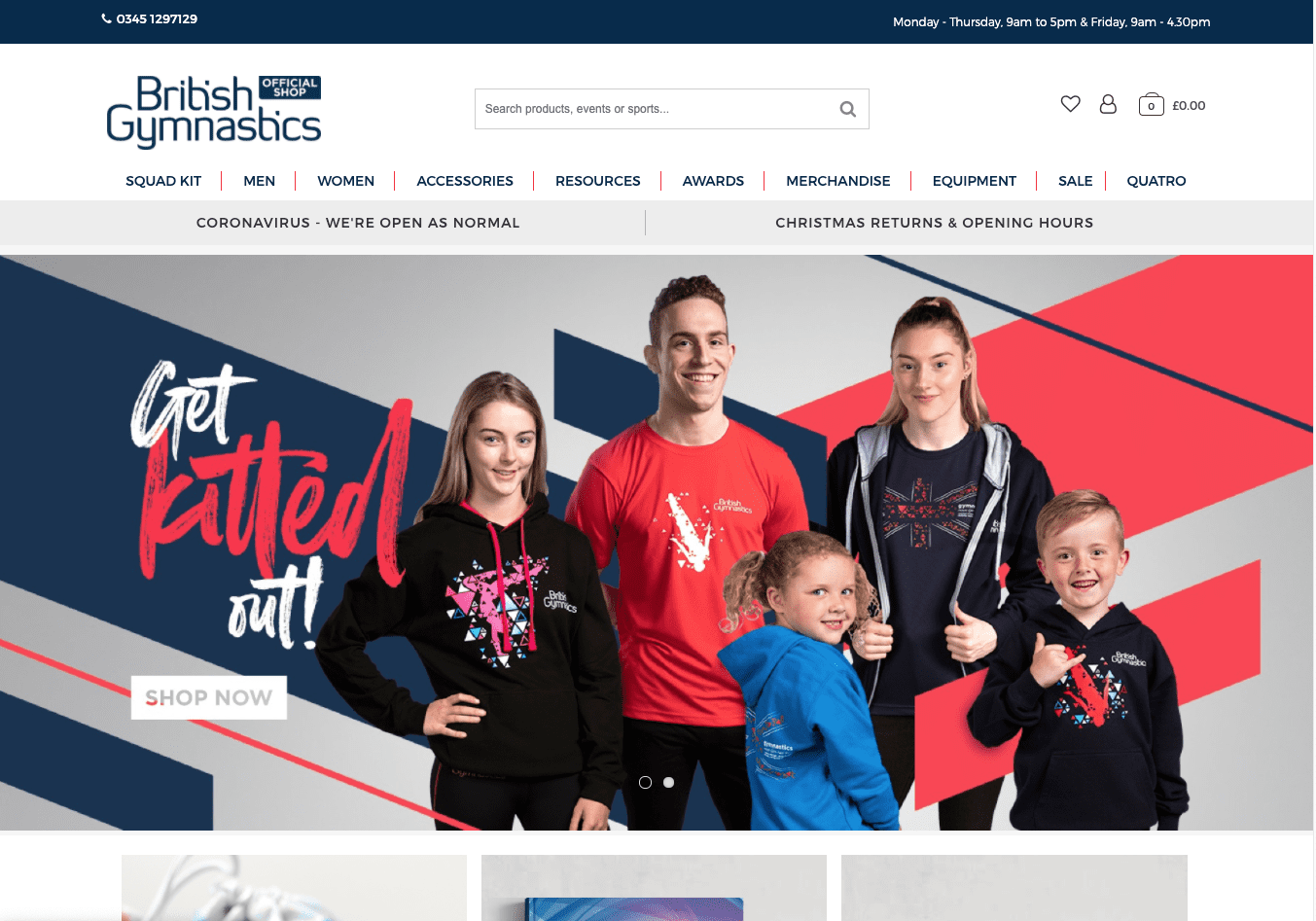 The Website Build
British Gymnastics approached us as they wanted to replatform their WooCommerce website to create a scalable ecommerce platform that enables them to grow in the future, and could accommodate their B2B side of the business. Together we chose Magento 2 as the platform to deliver those goals. Magento 2 is the perfect choice for their B2B and B2C requirements as it delivers a rich featureset. We needed a beautiful front end that was aspirational and had an athlete led design to speak to their audience, whilst having a feature rich back end system that could support different product types including merchandise and tickets for events. The website also needed to integrate into their single sign on system and ensure that all of their members were able to retain their logins, membership ID's and sign straight into the eCommerce store. British gymnastic.org website members are automatically logged into the shop website.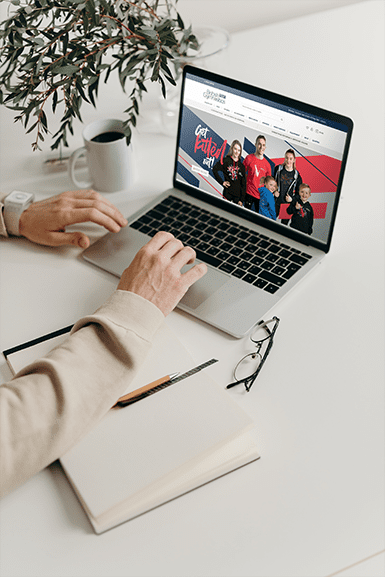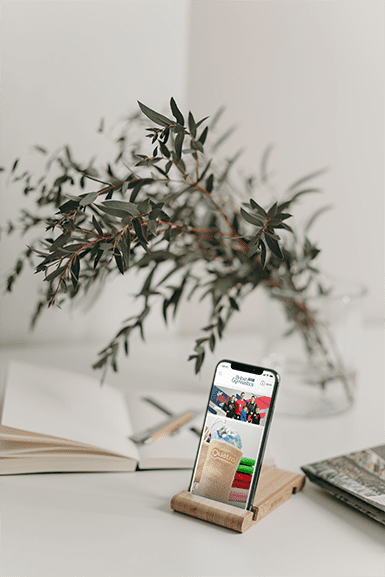 Since the website went live in October 2019 we have seen a 10.3% in AOV and an increase in revenue in first few months of trading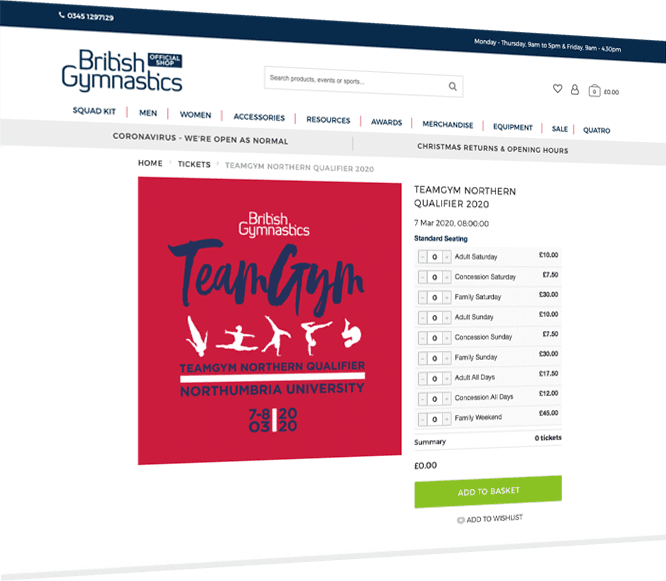 Gymnastic Gym Owners
We had to take into account gymnastics gym owners who regularly log in and purchase badges that are given out to their club members. Using Magento grouped products, it enabled badges to be ordered quickly in bulk, proving a fast user experience for Gymnastics Clubs.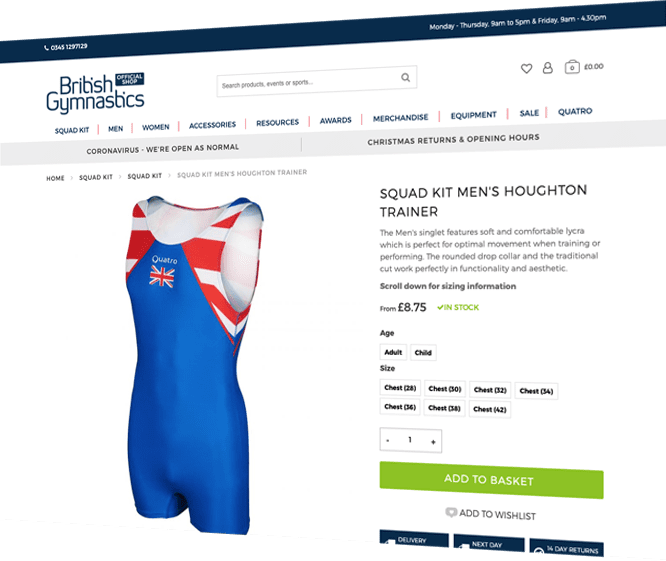 Tailored Functionality
An important part of the project was to build functionality that allows certain customer groups to see certain products. For example, British Gymnastics athletes are able to purchase tournament wear, however certain athletes are only able to buy certain clothing based on events they participate in. It is important that when a member logs in they can only access the clothing for those certain events.
Highlights
Magento 2 platform

B2B & B2C functionality

Integrated fact finder for site search and product cross selling

Custom design theme

Single sign on integration for member accounts

Automatically Assigning customer accounts to different customer groups through their single sign on

Customer group specific discounts

Restricted catalogue for certain customer groups

Events and ticketing system
We thoroughly enjoyed our work with British Gymnastics and we are looking forward to a long and fruitful partnership with them. As a company, we have our own eCommerce growth framework that we use for all of our clients to help with their revenue growth. We don't approach our projects as a website build, we approach it as a business growth project. Through monitoring key eCommerce KPI's and optimising them, we work on a 3 year growth plan designed to take our clients to the next level. If you would like to speak to one of our team, you can contact us or call 0161 236 2503 and go through to enquiries.