Jon Hudghton – Our New Ecommerce Director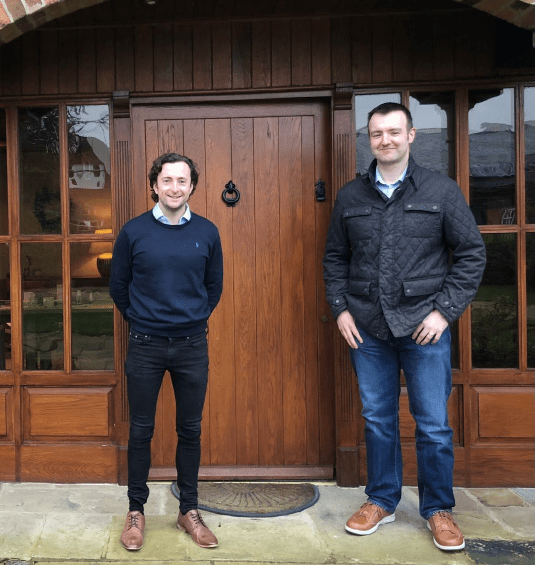 Smartebusiness are extremely excited to announce their latest hire Jon Hudghton as their Ecommerce Director. With an exciting background working in online businesses to drive their eCommerce growth, Jon was the perfect candidate to work for Smartebusiness and so we created a new role that suits his skill sets perfectly. Having Jon on board allows Smartebusiness to be better placed to help our clients strategically, as Jon has been in the clients shoes, worked in their job role, and so he knows exactly what pressures they are under and what the focus areas need to be strategically. Having worked for prolific Northern brands such as Behrens, Dip & Doze, Sosandar, Lullabellz and Clothes2Order, Smartebusiness are really excited for the addition of his wealth of knowledge to their team of experienced eCommerce strategists. Jon will be responsible for overseeing all of Smartebusiness clients strategic meetings and will be their first port of call for any business discussions. He will support our clients project managers to deliver fantastic growth focused development projects and he will help to lead our new build team to deliver fantastic industry leading new websites. He will work alongside our MD Ian Hammersley on the scoping and on boarding of new clients and new technology partners and will help to drive the agency forward with their exciting growth plans.
It's been an extremely difficult time for everyone with COVID affecting many businesses, but it's also been an exciting time in eCommerce as many retailers have been forced to accelerate their eCommerce function extremely quickly. Smartebusiness have gone from strength to strength with their ecommerce consultancy and strategic mentoring offering and have taken on board around 50 new mentoring clients and several new build projects. It's only natural that now is the time to add such an experienced digital head to their team.
Here's a little bit more about Jon
https://www.hudghton.co.uk/about-me
A comment from our MD Ian Hammersley;
"I'm delighted to welcome Jon into the team, we're all really super excited! His experience will be vital for us as we continue our mission to become one of the highest regarded ecommerce growth specialists in the UK."
ECOMMERCE INSIGHTS

BLOG
Magento Manchester – Monthly Meetup

As a Manchester Magento development agency we are happy to invite you to the Manchester Magento meetup which we host found here >.

Posted : 01 January 2008

Continue Reading

smartebusiness Now 100% Magento Certified

Great that all the main developers are now fully Magento Certified. Well done everyone https://www.linkedin.com/pulse/now-100-magento-certified-all-smartebusiness-ian-hammersley

Posted : 22 July 2014

Continue Reading

Magento 2

Happy to announce that we are fully up to speed with  Magento 2!

Posted : 19 February 2016

Continue Reading